From Opaque to Open: Untangling Apparel Supply Chains with Open Data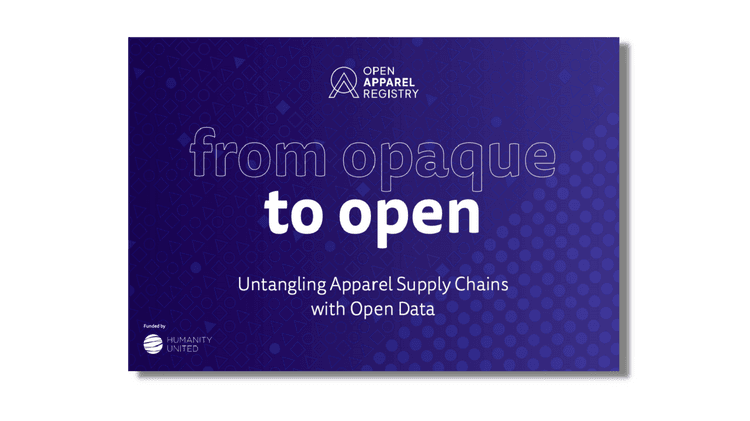 Given the urgency of the issues facing the apparel sector and similar supply chains, we share the lessons we've learned in building and growing the Open Apparel Registry (OAR) in the hope that our experience can be helpful for early stage non-profits, stakeholders in the apparel sector and beyond, and funders looking to support new ventures like ours.

Have questions about the report or interested in speaking with a member of our team about how you can be a part of accelerating the impact of the Open Apparel Registry? Contact Us.
This report was made possible with the support of Humanity United — a philanthropic organization that works to advance human dignity and to challenge the systems that enable human exploitation and violent conflict. www.humanityunited.org
Quick topic-by-topic articles
Looking for easily shareable, bite-sized versions of the report? We published the highlights from the report in a series of articles on LinkedIn. You can read and share them at the links below: