API Additional Token Instructions
As of our 2.7.0 release on July 17th 2019 we require an API token be passed with every request.
A user can create an API token by following these steps:
1. Log into https://openapparel.org

2. Select "Settings" from the user menu.

3. Select the Tokens tab and then "GENERATE A NEW API TOKEN."
4. Click the "copy" button to copy the new key to the clipboard.

Additional notes on API tokens:

Each user account can have a single API token. The token can be deleted and recreated at any time.

The token is equivalent to a password and should be kept secret. Requests made with the token have the same permissions as the user account under which the token was created.

Include the token in requests by passing it in an "Authorization" header with a "Token " prefix:
curl -X GET --header "Authorization: Token ac89fe72....." 'https://openapparel.org/api/facilities/'

When using the "Try it out" forms in the Swagger API documentation, you must either log in to the application or use the "Authorize" button and enter Token YOUR_TOKEN_VALUE in the "value" box. The "Token" prefix is required.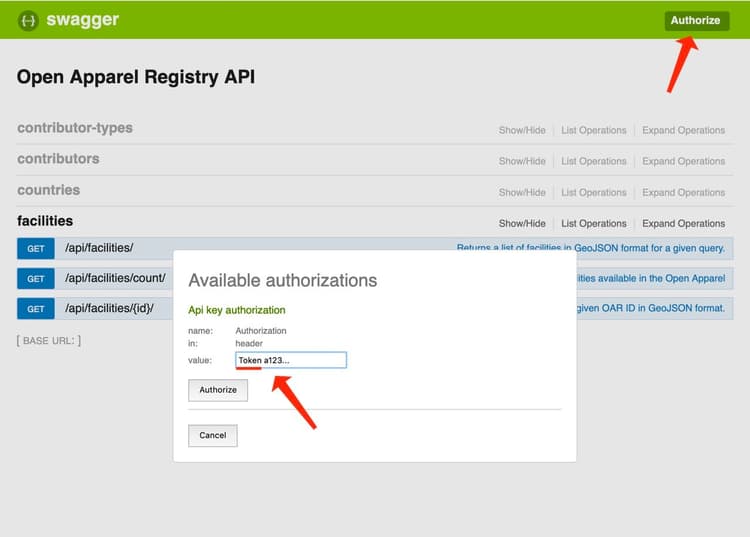 Learn more about the OAR API and how it works on our API page.