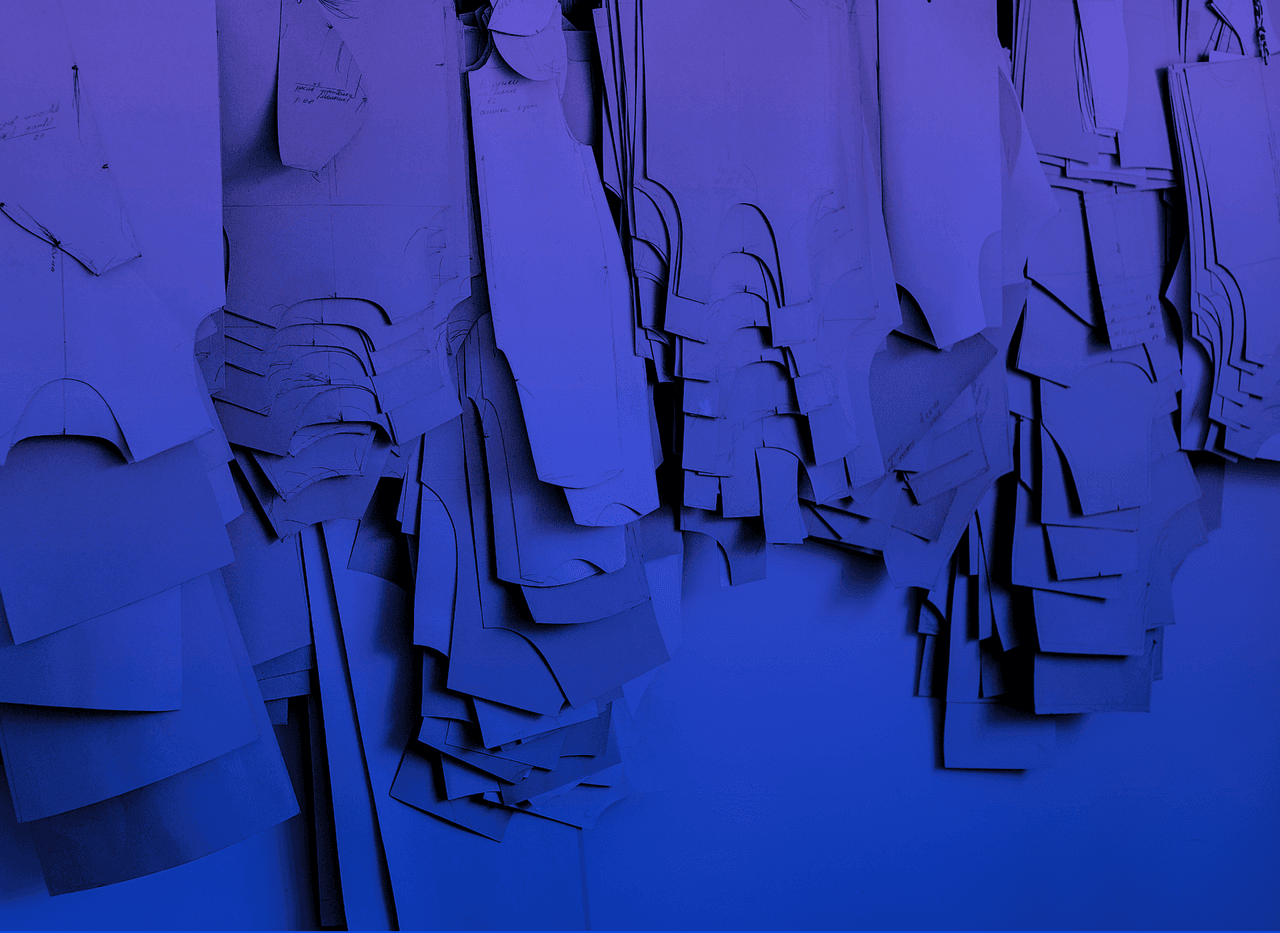 Publish your supplier data
on the OAR
Join brands of all sizes from around the world in this open data movement by publishing you supplier data on the Open Apparel Registry.
By publishing your supplier data on the OAR, you can:

Understand which other brands and organizations are connected to your current or prospective suppliers, and identify new opportunities for collaboration at the facility-level.

Save time and money by automatically cleaning facility names and addresses against OAR IDs.

Demonstrate your commitment to opening up supply chain data by joining the growing movement for open data and transparency in the apparel sector, and sharing your data in a way that is accessible and collaborative. The OAR can also be used to satisfy the requirements of many supply chain disclosure programs and agreements (including the Fashion Transparency Index, Transparency Pledge, and Fair Labor Association).
The OAR is a valuable tool for us to validate and improve the accuracy of our supply chain data. It enables us to openly share our supply chain information with stakeholders and understand which sector initiatives the facilities we work with are involved in. We feed this information into our internal supplier ranking system.
- ETAM
How to contribute your supplier data to the Open Apparel Registry:
It's free and easy to contribute data to the OAR. All you need is a spreadsheet of your supplier data. Follow the step-by-step instructions on this page to prepare and upload your data to the OAR.

After contributing:
Once you have contributed your data to the OAR, ensure you are making the most of that contribution:

See who else is connected to your suppliers: Once you have contributed to the OAR, check out the OAR profiles of each of your suppliers to see which other companies and organizations are affiliated with the facilities you work with.

Share your OAR contribution: Link directly to your supplier data on the OAR from your website or embed it as a map, so your users can easily search, navigate through and/or download your supplier list. These free graphics are available for use to point users to your OAR contribution on your website, LinkedIn profile, and/or on social media.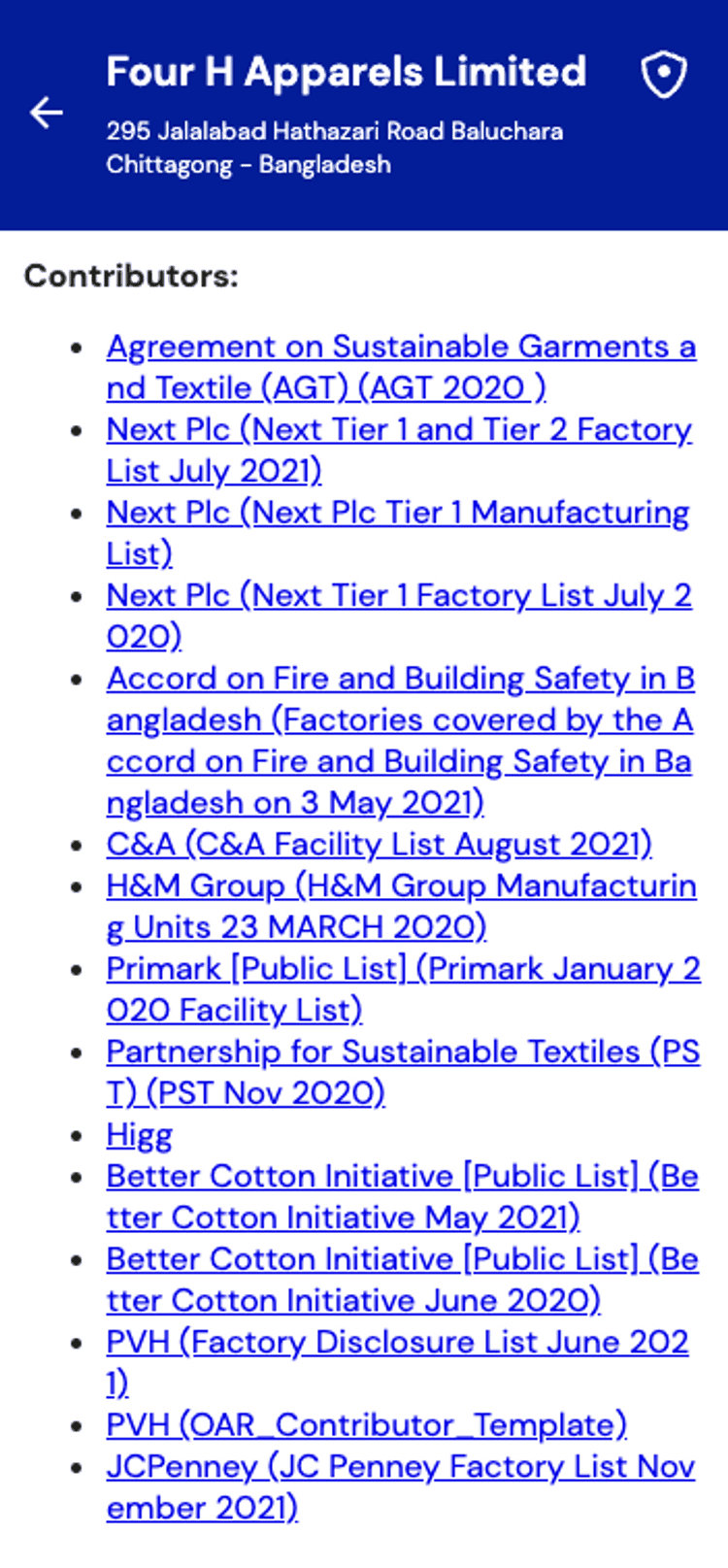 Encourage your suppliers to claim their facilities: We recommend you reach out to your suppliers to notify them that your supplier list is on the OAR and encourage them to claim their profiles on the tool (here is some suggested text you can use). By claiming their facilities on the OAR, facility owners or senior management can add additional details to their profiles, including:

MOQs

Lead times

Certifications

Number of workers

Percentage of female workers

Parent company / supplier group
Looking to display your supplier data as a map on your website?
The Open Apparel registry offers an easy-to-use embedded map plug-in for your website. By subscribing to this feature, you'll be able to simply upload your data to the OAR and then pull just your organization's data into a supplier map on your website. You can even include additional data points not hosted on the OAR, such as number of workers, facility type and more.
Visit our Embedded Map page to learn more and see examples of live maps on other brand websites.